TESTIMONIAL FROM WALKER MURDOCH LAW
I have been asked to provide a testimonial for Ross Peden of Exit Strategists (business exit planners).
I am very happy to provide such a testimony.
I have worked with Ross in concluding the sale of two medium sized businesses. In both cases, Ross' efforts were pivotal to the successful settlement of the business sales.
Ross has many skills:-
He is a good strategist and is able to identify the possible contentious issues, prior to contracts being formed which, in the cases I was involved with, added significantly to the outcome for the vendor.
He is a calm, careful negotiator, who is able to get alongside purchasers' representatives and ensure that due diligence is concluded promptly and accurately.
He is good with spreadsheets and summarising information required during the process.
Ross has an ability to get alongside vendors' employees and get the most out of them during what can often be a trying process.
In short, I would have no hesitation in recommending Ross Peden as a consultant who can add value in preparing a business for sale and selling it.

TESTIMONIAL FROM McCULLOCH + PARTNERS
I have come to know Ross Peden over the last two years in his role as Business Mentor for a large commercial client of our firm.
Ross's business acumen and work ethic has set him apart from any competitors and other advisors and I believe he will build up a successful and profitable business.
Ross carried out the tasks assigned to him in a very capable manner as shown by his conscientious hard work and achievements to date. He has also been willing to assist others when required.
I have always found Ross to be most reliable and trustworthy with the highest integrity.
Ross has brought a strategic forward looking focus to the table and is an excellent communicator and negotiator and provides discussion and debate in a very constructive and positive manner.
I would have no hesitation in recommending Ross for any position or task which he wishes to apply himself to.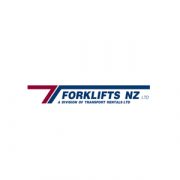 TESTIMONIAL FROM FORKLIFTS NZ LTD
In 2005, I enlisted Ross to assist with the sale of my previous business McCulloch Electrical Wholesale Ltd. He facilitated all aspects of the sale of that business and achieved a favourable end result for all concerned.
In late 2016, I began considering the sale of the Christchurch branch of Forklifts NZ Ltd. Ross immediately sprang to mind as the person I would approach to assist with this. He agreed and ultimately the decision to sell the Christchurch branch was made.
Ross became heavily involved in facilitating the sale of that branch. This became a somewhat protracted sale which ultimately took approximately five months to settle. During that time Ross identified any areas that needed improvement prior to the sale and set about supplying the purchaser with the comprehensive due diligence information that they required. He was able to foresee any potential issues and always conducted himself in a calm, respectful and professional manner, ultimately achieving settlement on 31 March 2017. He was able to liaise with all parties involved including lawyers, accountants and valuers in an effortless manner.
Upon the sale of the Christchurch branch, Ross remained involved with Forklifts NZ Ltd in order to "tidy up" post-sale. He also assisted with the daunting task of facilitating necessary changes within the remaining Invercargill branch.
When I took a sabbatical from the business Ross took on the role of Operations Manager during my absence. He travelled to Invercargill on a regular basis and was readily available by telephone and email. During his time in this role he implemented new procedures and policies as he identified them. He interacted with the staff in a positive and respectful manner. I had complete faith in his ability to undertake this role.
In late July, I made the decision to return to the day to day running of Forklifts NZ Ltd, thereby relieving Ross of his role. Both myself and the other Director of Forklifts NZ Ltd were grateful and impressed with the progress that Ross had made during his time as Operations Manager.
If in the future, I require any assistance with the sale or restructure of my business I wouldn't hesitate to contact Ross. His knowledge of business operation and sale procedures is extensive.